Press Reviews & Testamonials
"Every Innovative Theater we visited had its own play on a style that was detailed and impeccably appointed. They would be my pick for a theater company".

Wall Street Journal
"Meet the dream team who turned world class home theater into reality. The name is apt because innovation is what they offer."
Audio/Video Magazine
"There are a handful of companies that can design a world class theater. Innovative Theatres is amongst that elite group".
The Robb Report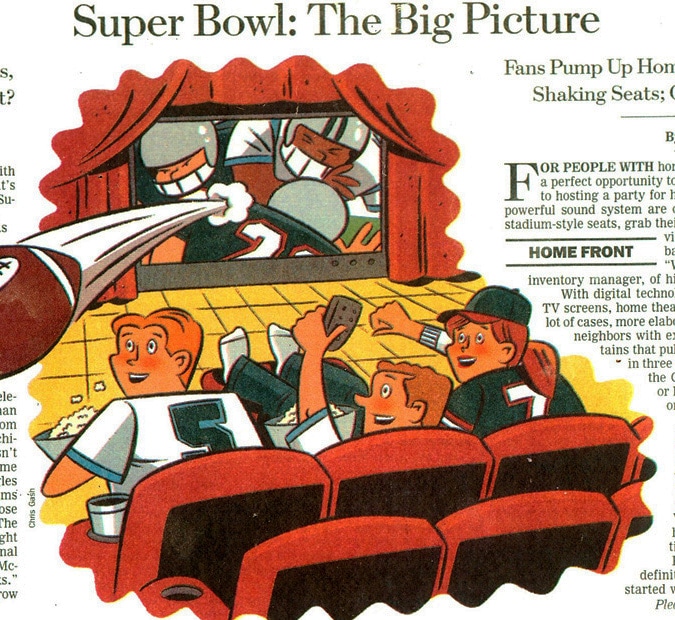 Fans pump up the home theaters with soda stands, shaking seats; Gold-leaf Decor for $500,000
For people with home theaters, this Sunday's Super Bowl game is a perfect opportunity to show off. Mike McCall is looking forward to hosting a party for his friends. His guests will lounge in stadium-style seats, grab their snacks from a theater concession stand, and view a record message with dancing candy bars asking for a cellular phone to be turned off. "We went over the edge," says the Helena Ohio Resident
With all the attention on the home theater, some homeowners naturally are trying to upgrade the decor, too, with touches such as velour ropes and lighted marquees. In West Hollywood, Calif., Innovative Theatres has been designing and fabricating theatres for the most discerning for some time.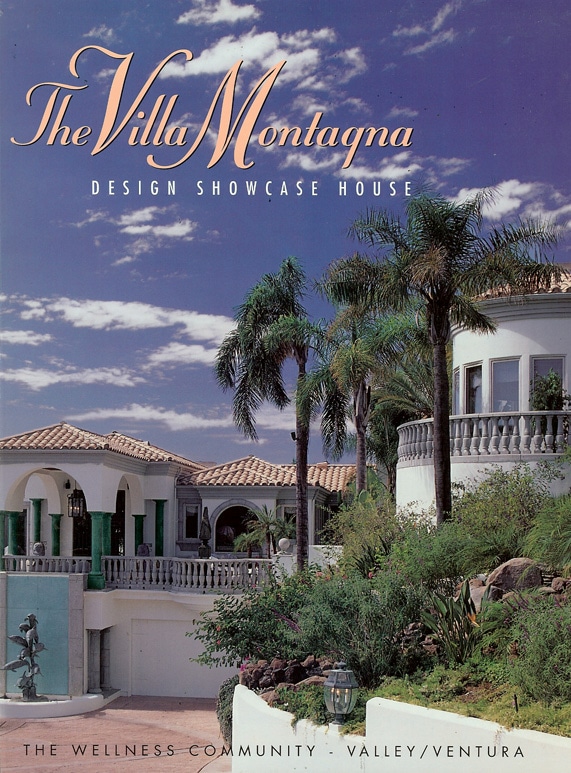 By Marilu Vaughn
INSTALLATION AND INTERIOR DESIGN BY INNOVATIVE THEATRES
In Westlake Village, one of Los Angeles's most northern suburbs, you'll find a 10,000-square-foot Mediterranean house that recently had a face-lift. The Villa Montagna became the 2018 Design Showcase house with proceeds going to benefit the Wellness Community-Valley/Ventura.
"One of the most important changes to the home was the theater and features Design and audio/video by Keith Willis of Innovative Theatres in West Hollywood. the theater, designed from scratch, Keith had a daunting space. "I will never forget the dimensions," says Willis. "Thirteen and one-half feet by 50 feet. we're talking bowling alley."
Willis viewed this as a blank canvas on which to project their own creativity.
Willis, who studied both electronics and fine art at UCLA and spent eight years touring with performers such as Prince Lee Ritenour and Chick Corea as both an engineer and musician. "Eight years was enough. I got tired of touring," he says. "So I started a Design company'.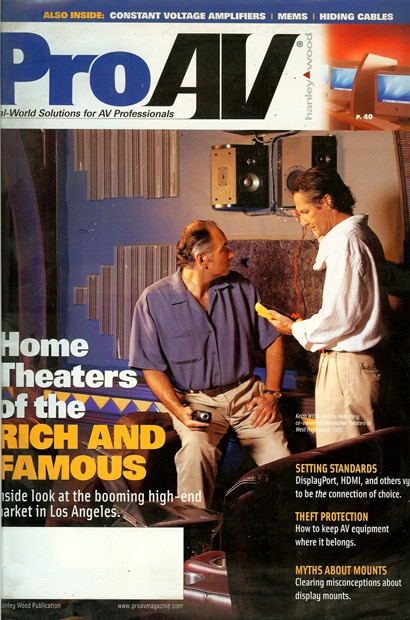 Home Theatres of the Rich and Famous
Residential AV integrators establish booming high-end market in the birthplace of the home theater.
Brett Ratner calls his Kaleidescape "the coolest thing in the world." In fact, the filmmaker behind the "Rush Hour" franchise recently told the showbiz trade paper Daily Variety that he uploaded each of his 10,000 DVDs to his home media server- a device he says he's become so enamored with that he rarely leaves his Beverly Hills, Calif. home
With all the attention on the home theater, some homeowners naturally are trying to upgrade the decor, too, with touches such as velour ropes, highly changed and created millwork, California based Innovative Theatres has an entire process to create from Art Deco to a Greco-Roman slyle theater, it spans the gamit.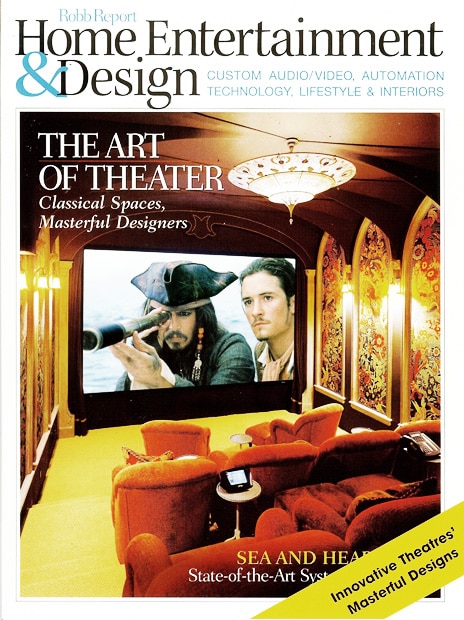 Today, the outside world may seem a little less friendly than it did in the days of Dwight D. Eisenhower and Norman Rockwell. As a result, more and more people are hibernating and being couch potatoes-a behavior that has become acceptable, even welcome. In fact, holing up within the confines of your luxurious hue, or opting to entertain in instead of going out, is hotter than ever. So it follows that many homeowners re on the lookout for clever ways to feather their nests.
Home theaters-once enjoyed exclusively by the well heeled are today, private screening rooms in suburban Houston ranch houses and Beverly Hills mansions. Keith Willis of Innovative Theatres, a fine artist and musician, offers the design and electronics brains, having recorded and engineered large-scale musical performances for such artist as Prince and jazz musician Chick Corea. Each contributes his unique talent to the mix, creating an impressive whole.
"Since we started, every room we've done-design-wise and performance-wise-has been well received," Willis says.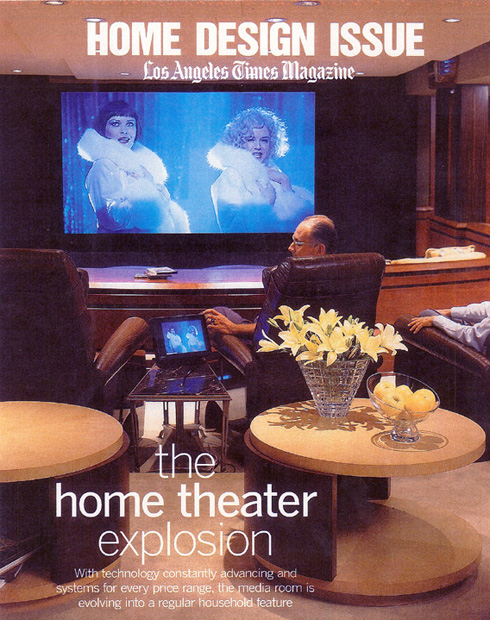 The Home Theater Explosion
With technology constantly advancing and systems for every price range, the media room is developing into a regular household feature
Screen Gems
Although prices for home theater technology are changing, there are those for whom budget is no object. Here is a Southern California's most tricked-out cinema, "The Cinema La Cresta". A home theater at the shore sports Art Deco opulence and its own smoking lounger
The owner of the Italianate seaside villa-Lee Perlman, and admitted audiophile and chief executive of New Age Electronics-set no limit on his budget and requested "the finest picture, best sound, best environment and comfort," says Keith Willis of West Hollywood based Innovative Theatres." To add drama to the room, into the columns, Willis outfitted the custom stainless-steel capitals with fiber-optic lighting. Colors cycle from yellow to cobalt blue, creating accent lighting evocative of an old movie palace. "It makes for a relax time after a long day's work". The Home Theater Explosion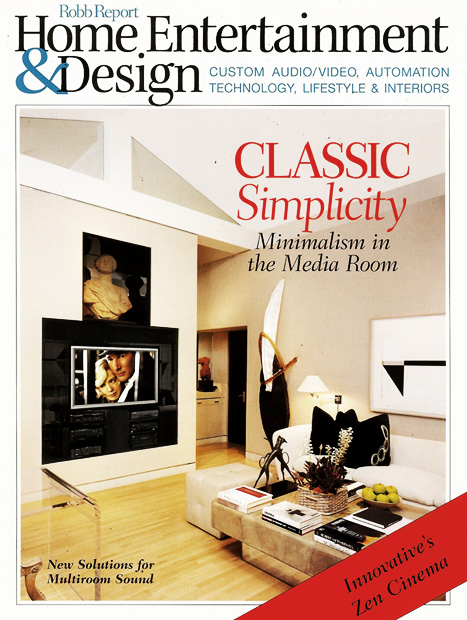 For the Zen, any design element that Keith Willis could strip away, he did "It's a Calm experience," Willis explains.
Instead of traditional recliner seats, they decided on cushioned sofas for lounging or, perhaps, for viewing or working out to a yoga video. Fabrics are all natural in earthy colors, and carpet is a sisal look-alike made from nylon so it is softer to the touch. There is no curtain; flat walls abut either side of the perforated screen. Anyone who wants to sit in the room and simply listen to music or meditate can digitally reproduce on screen a favorite painting or, for instance, a soothing image of a verdant bamboo forest.
When designer, Willis wanted to add a little extra drama to a home theater, they do it with lighting. The Zen's walls tilt outward about 10 degrees, there is no cornice, and the ceiling is a soft, curvilinear soundboard structure. "It would suggest a stream, like a Zen rock garden," Willis says.
The stairs are lit and more light-imbedded in panels and glowing from beneath the sofa platforms-creates an ethereal, floating quality to the entire room. "Even if it is minimal," says Willis, "there has to be a 'wow' somewhere."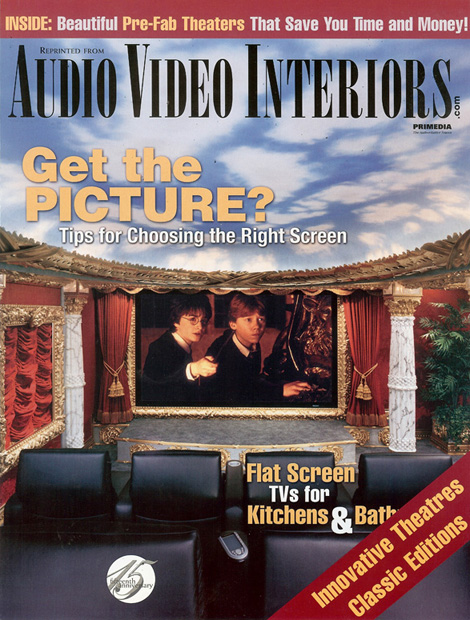 THE ART OF BUILDING HOME THEATERS
Meet the dream team who turned turnkey home theater into reality. Keith Willis and Jon Heberling are partners in Innovative Theatres in West Hollywood CA. The name is apt because innovation is what they offer. In addition to designing and installing world-class custom theaters and A/V systems, the partners have perfected Classic Editions. It is a collection of five pre-designed theaters complete with strong design themes, well-balanced audio/video packages and what financial types call economies of scale.
"Designing and building a home theater can involve an architect and interior designer certainly audio/video and automation specialists and probably a host of building trades," says Willis. "The concept behind Classic Editions is to go 'in-house' to incorporate all those trades and services into one company. This allows us to manage the process seamlessly and dramatically reduce the stress level."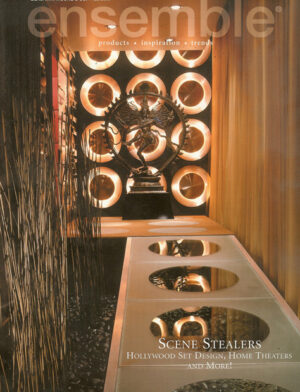 Scene Stealers - Cinema Erte'
The Cinema Erte' from Innovative Theatres in West Hollywood Ca. captures the imaginations of many of those clients with one of today's most prominent styles for home theaters," says Keith Willis. "It has elements of the movie palaces of Hollywood's Golden age, plus other icons of style such as the Queen Mary and the Chrysler building in New York."
If it is surprising to hear audio/video professionals speak so familiarly about design and style, consider the backgrounds of both he and Jon. "A lot of what we create comes from a visual emphasis." Heberling says. "I come originally from a music background." Willis explains. "I was a musician and engineer" who toured with a lot of popular bands in the 1980's. After 9 years of touring i went back to UCLA to pursue my degree in Fine Arts."
Working together, with Heberling doing the blueprints and documents for build-out and Willis specifying and integrating the electronics, they bring each design to life. "We lock ourselves in the conference room for three or four hours and throw ideas around," Willis says. "We start out with 'Where would you like to go today?'" We build ideas on top of ideas until we come out with a design that's usually very different that what we started with."