Innovative Theatres, a High-End Home Theater and Screening Room Design Build Company, is based in Los Angeles.
With over 25 years of experience, Innovative Theatres is a recognized industry leader in home theater and home cinema design, screening room design, build, and installation worldwide.
Our award-winning team of theater designers, technicians, and skilled production professionals combine to provide complete theater design, installation, and project support from concept to completion.
ARCHITECTURE + INTERIORS + DESIGN + TECHNOLOGY + CUSTOM FABRICATION + SEATING + ACOUSTICS + TEAM COLLABORATION
Explore Some Of Our Theaters:
An image of your lifetime memories should inspire your home theater. We help you bring your vision and desires to reality by crafting a home theater that exceeds your expectations.
Screening room technology has never been more advanced and accessible to public and private institutions. The technology of commercial cinema projection is currently at a historic crossroads. Digital Cinema or D Cinema has replaced film projection technology for video media presentation. Theaters worldwide are aggressively switching over to digital media as the film becomes history. D Cinema is specifically designed to download studio-produced content (movies) through a sophisticated processor that delivers first-run presentations while protecting (via encryption) the premier content's security.
Also, there has been a considerable evolution in audio as we move from legacy 5.1 and 7.1 to Auro 3D, Dolby ATMOS, and the upcoming DTS X. These audio formats allow for the installation of additional layers of speakers to create" immersive audio" or Auro 3D,
Today it is now possible to get the same performance level from a private home theater as public cinemas. This includes ultra high-performing home cinemas such as IMAX. Innovative Theatres is a world-class private cinema design and build firm with extensive experience in customized installations for the discerning client. We provide state-of-the-art home theater technology with complete installation services. In addition, we offer comprehensive interior planning and fabrication,
We transform any room into a beautiful new home theater with our design services and installation.
Over the past decade, Audio/Video – sight and sound and the term "Smart technology" has an ever-increasing presence of intuitive products designed for home and industry. When engineered, programmed, and coordinated successfully, these systems become "smart homes" that can perform multiple complex functions without a great deal of owner input or effort.
Current trends suggest no foreseeable end to the development of such Smart products. That said, the challenge shall remain for owners, designers, and integrators to select the functions and features that will best and most efficiently provide the "Smart "amenities desired.
Commercial and Residential Theater lighting and Control systems are integral in any project's complete design. Innovative Theatres actively strives to create a lighting plan appropriate to the theater project's design and architecture. A combination of low-voltage and LED lighting is used strategically to optimize direct and indirect light fields and then controlled from the theater automated scene settings. Also, area and sconce fixtures are utilized for esthetic and useful purposes. Step lighting for safety and entrance lighting for convenience is always part of a well-designed lighting plan.
Project management and interior fabrication are some of the most valuable services offered through Innovative Theatres. Project Management and Skilled Installation is the center point of Innovative Theatres' unique single-source approach to Theater Design and Build.
Seasoned tradespeople, adept at all aspects of custom theater interiors, together with our designers and project managers, effectively take the 'guesswork' out of the intricate process of completing a successful cinema.
Acoustics play an essential role in each theater project. Acoustics, the science related to sound behavior and control, is an essential component in cinema design and construction. Custom-designed room acoustics are an integral element of each project. We craft the acoustics into each theater's interiors design; properly designed acoustics reduce the transmission of theater sound to adjacent areas and shape the theater's
sound quality to optimize the cinema sound's overall performance.
Acoustic Isolation techniques are crucial to containing the powerful sound waves generated by today's sophisticated audio systems.
Similarly, different techniques of Acoustic Reinforcement are necessary within the theater area to control and eliminate those sound waves that would conflict with the optimum enjoyment of the [in theater] sound.
A final element of Acoustics is Integration. Acoustical Integration involves the careful design of active acoustics into the theater's architectural structure to create a well-performing technical space without compromising the interior architecture.
Please see our Frequently Asked Questions for the details.
Call for more info: 323-848-4449
A.S.I.D Hall of Fame Award
American Society of Interior Designers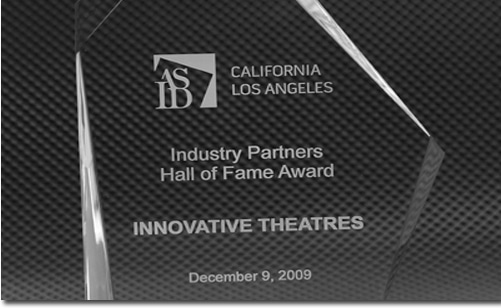 Each year the Los Angeles chapter of ASID selects one company within the interior design industry for inclusion into their Hall Of Fame.
Innovative Theatres Film Festival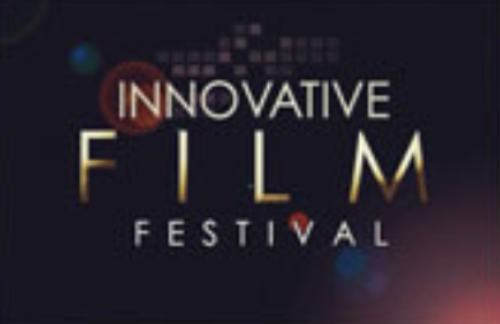 Innovative Theatres will conduct its yearly Film Festival (projected) on July 6th, 2022.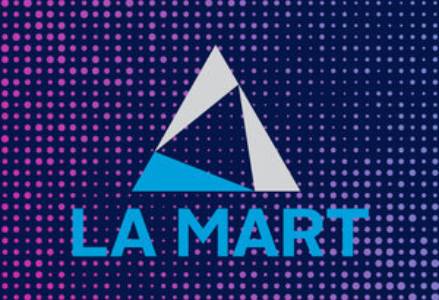 The prestigious Los Angeles Design Mart presented Innovative Theatres the Most Creative for its Titanic themed movie theater.
Private home theaters combine various equipment and custom-fabricated products to achieve their magical appeal. We have found that the best custom home theater design and construction lie in a pleasing and functional design over the years.
Enjoy viewing a sample portfolio of our custom and commercial projects
Cinema Romano
Proscenium View
Los Angeles channel KTLA entertainment series "Best of LA" recognized Innovative Theatres as a leader in Home Cinema Design. Featured in this Best of LA segment, Caroline discusses our process and her experience collaborating with us.